We support Wounded Warrior Project. American West Jewelry would like to honor our brave military members, their families and caregivers by donating $10,000 to the Wounded Warrior Project. None of us will forget the shock, fear and uncertainty we felt on September 11, 2001. The world as we knew it changed forever. Wounded Warrior Project is dedicated to veterans and service members who incurred a physical or mental injury, illness, or wound while serving in the military on or after September 11, 2001. All services are free, as these patriots paid the ultimate price in their service to our country. Please read WWP Mission below.
The mission of Wounded Warrior Project is to honor and empower wounded warriors.
Every warrior has a next mission. We know that the transition to civilian life is a journey. And for every warrior, family member and caregiver, that journey looks different. We are here for their first step, and each step that follows. Because we believe that every warrior should have a positive future to look forward to. There's always another goal to achieve, another mission to discover. We are their partner in that mission.  
We at American West Jewelry are proud to debut two special pendant enhancers, of which a portion of sales will contribute to our $10,000 commitment to Wounded Warrior Project. We hope you will purchase and wear these special pieces with pride, knowing they were proudly designed in Albuquerque, New Mexico, USA.
A world of thanks to our veterans, their families and caregivers. And thank you, our American West Jewelry collectors, for supporting our efforts through your purchase.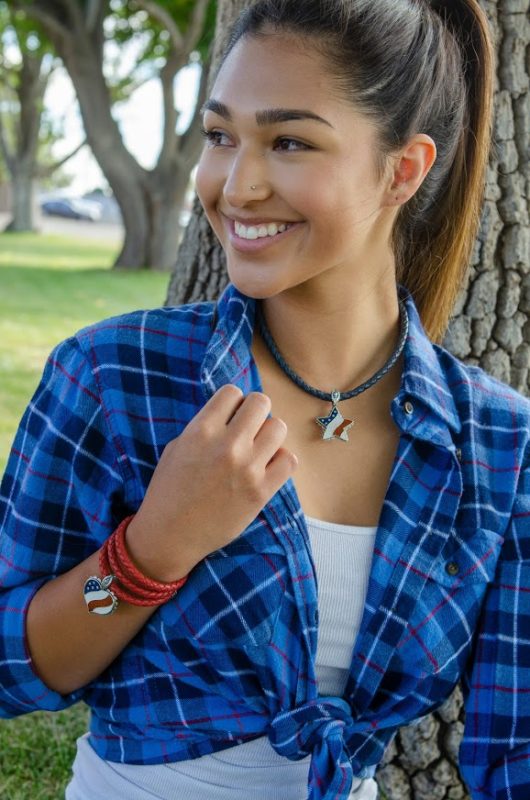 Click to learn more about WWP: https://www.woundedwarriorproject.org/mission