The Pilgrimage to Chimayo: Part Two. When I awoke on Good Friday morning I felt a sense of calmness. I got up and prepared myself for the long day ahead. We left home early and began our 3 hour travel. My mother joined my husband and I this year. My mother has given me many amazing gifts in this world, one of which is my faith. I laced my tennis shoes up, grabbed my fitbit and off we went!
Not only is the town known for the church, but also for its red chile. Even though we abstained from food on Good Friday my mother and I always enjoy stopping at the local shops for the famous red chile.
We had very little connection to the outside world for the majority of the day and I have to say it was really a great experience to disconnect from the city and technology and to instead reflect on the importance of the upcoming Easter Holiday.
Once we entered the town of Chimayo the walkers appeared in mass quantities. Everyone from young children to elders were walking to pay homage to the day that is a traditional symbol of suffering and rebirth. Some walkers even carried crosses to reenact the carrying of the crucifix. Many people we met along the way were also paying tribute to family members who were sick or who had passed.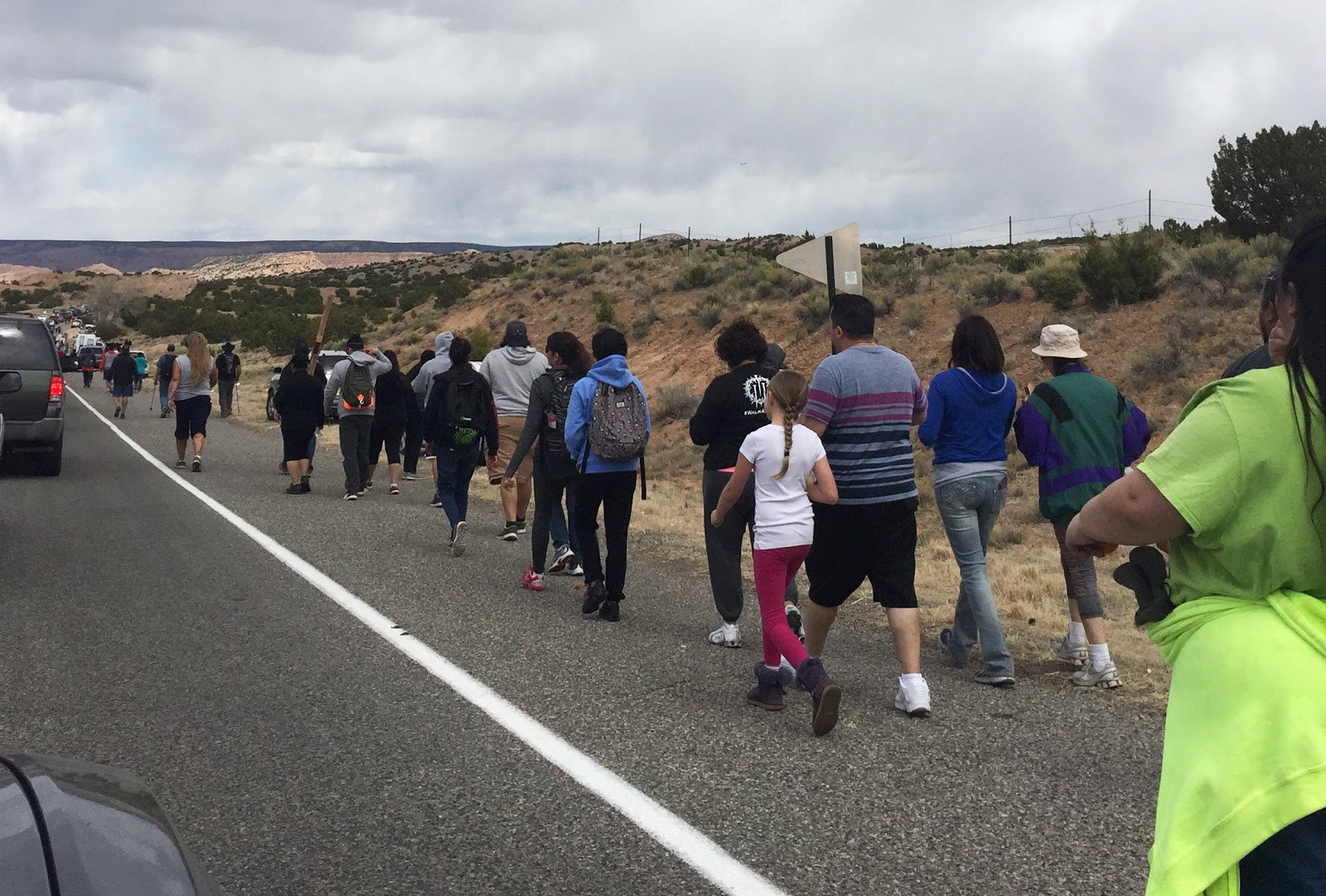 We parked on the side of the road along with many other cars and started our journey into the church grounds. There was an astonishing 7,000 visitors recorded this year.
And we were all there for the same reason. For our faith and to unite and pray for peace among humanity. Many people say they feel a beautiful presence in the grounds.
The line for the church was wrapped around to both the north and the south and the sound of prayer, laughter, relief and praise filled the grounds. One of my most treasured items I took with me was my AW mother of pearl rosary design necklace. This is not just a piece of jewelry that makes me feel beautiful– it also represents my faith. To me that is what makes the item irreplaceable. I will one day pass it on to my daughter as a symbol of love and faith.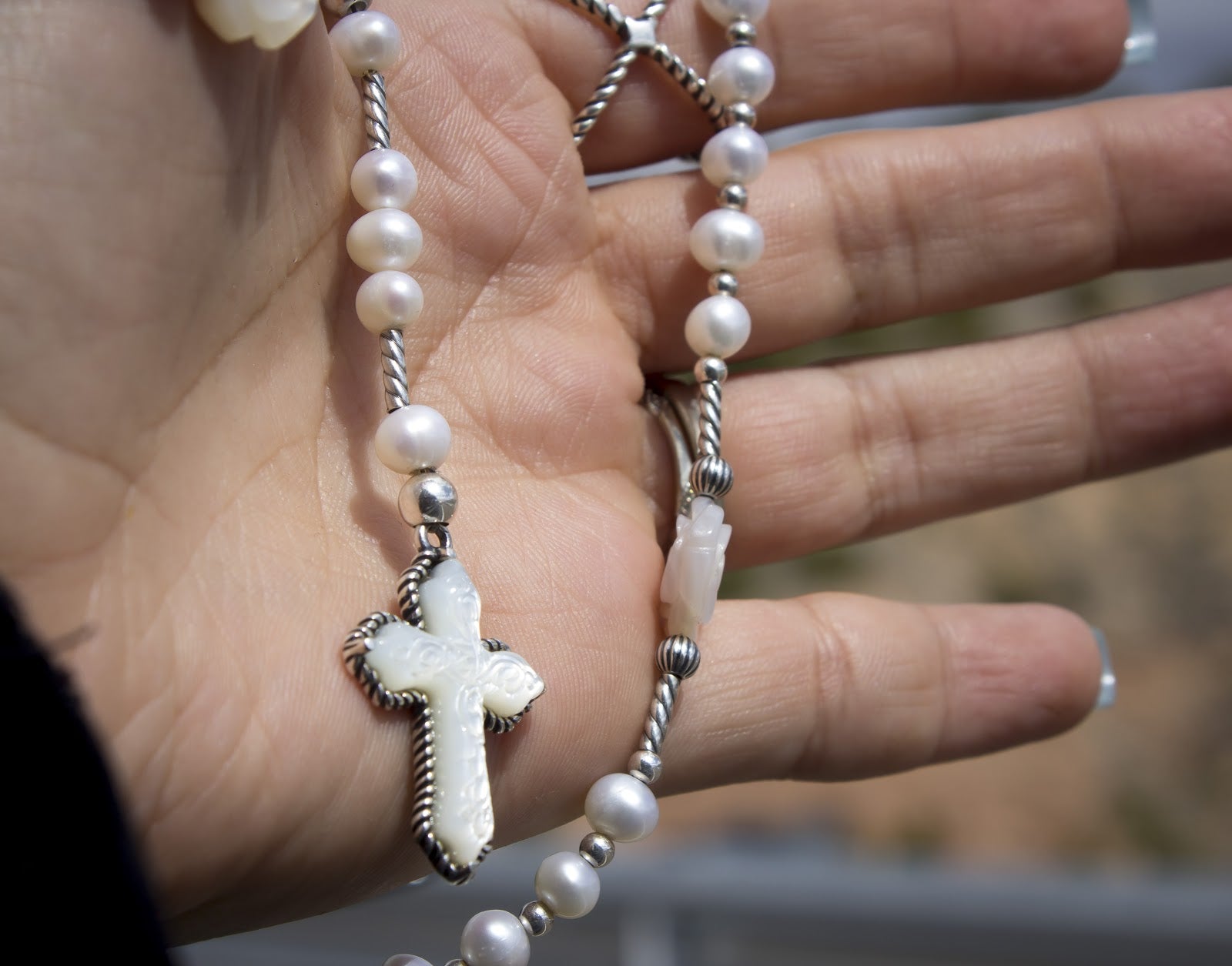 As our journey came to an end we kept in mind the Easter holiday coming up and with that comes new life, new hope and a new promise for a better tomorrow. I hope everyone had a wonderful holiday and I'm so honored to share this journey with you all.
Sincerely,
Analicia Stroud