Summer Fun in Santa Fe! Planning your summer vacation?  I think you should plan to visit Santa Fe!
The blue skies and sunshine, outdoor music on the plaza, dinner outside on a flower filled patio, the dry heat (yes, there is a difference), summer is delightful in Santa Fe!  My plans include some fabulous activities I know you will love also, these are on my must do list this summer: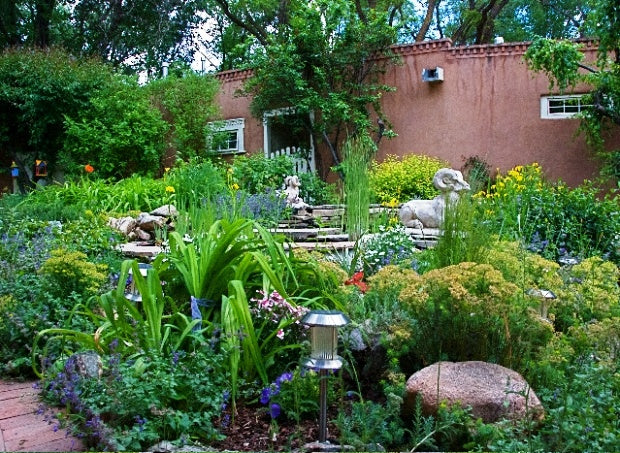 The Santa Fe garden club has it's annual Behind the Adobe Walls and Gardens tour at the end of July – I can't wait to see the historic homes and gardens featured on this year's tour.  What could be better than touring around Santa Fe conveniently by bus, and led by a tour guide, getting a peek at private homes and gardens!  All proceeds from the tours benefit local garden projects.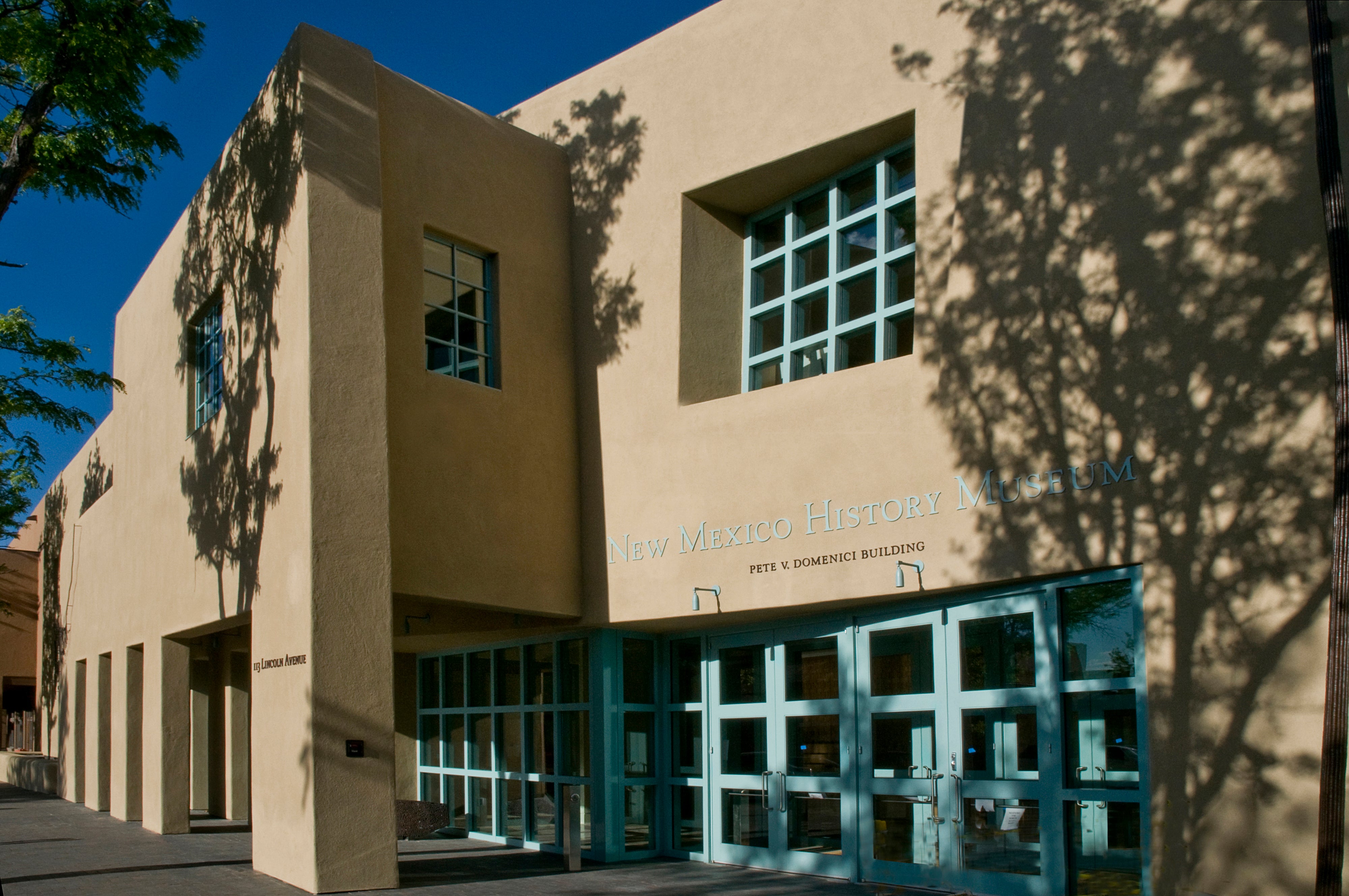 Another tour on my list is the New Mexico History Museum tour – This is a walking tour, led by guides from the museum, and highlights little known spots in and around the plaza.  Meet your group at the blue gate at the palace courtyard, remember your bottle of water and comfortable shoes!  The tours run from mid April through mid October, and cost just $10.00, all proceeds benefit the museum.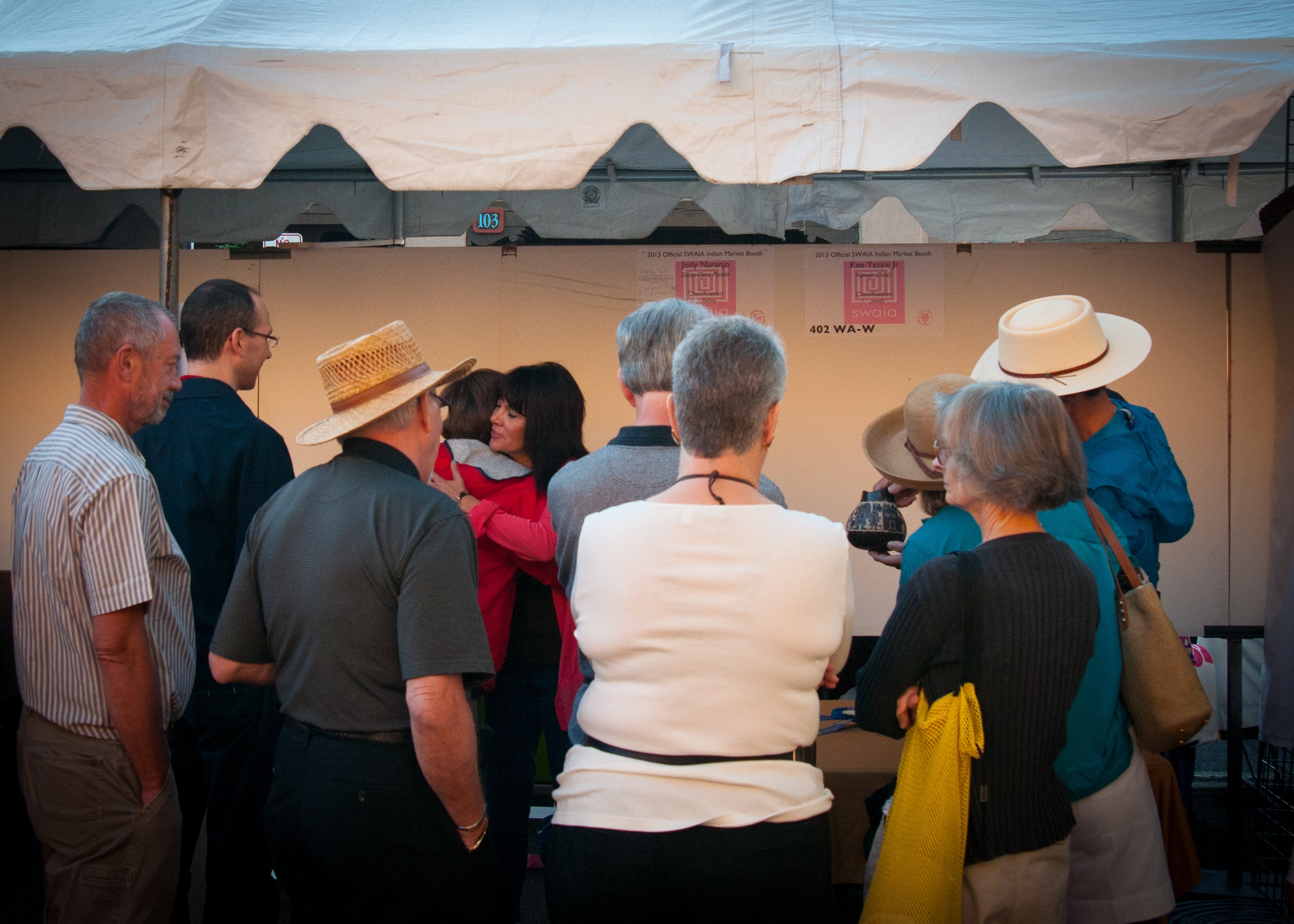 The end of summer highlight for myself and about 150,000 others is the SWAIA Indian Market – what is the market?  700 or so booths, covering 14 city blocks, filled with fabulous jewelry, pottery and art from the hands of many talented native designers. But first, visit us on Friday evening,August 19th at the Carolyn Pollack gallery in the Santa Fe Outlet for an evening of fun with your "sisters".  We will have fabulous jewelry, refreshments, and more! Watch Facebook and CP.com for information on this fun event. Plan to hit the plaza early Saturday morning, August 20th, the booths officially open at 7:00 a.m.
The market also runs on Sunday, the 21st, from 8-5 but many artists sell out quickly. Grab a booklet with a map so you can locate the booths of many talented designers that have collaborated with Carolyn on some of your favorite pieces.  Stop at a booth, hear the artist talk about their work and their inspiration and purchase one of-a-kind treasures.  Bring your camera, don't wear uncomfortable shoes, but DO bring out all your beautiful CP and AW pieces, this is not an event where less is more!
The people and jewelry watching is absolutely spectacular – it is truly a once in a lifetime experience.  See you there!