Our New Adventure Begins. We at American West Jewelry are excited to unveil our new brand! For several months we have been hard at work exploring who we are and what makes us unique. We have embraced our origins, dusted off our roots and reimagined the future to bring to life our new American West identity.
New Mexico proudly—and rightfully—claims the oldest recorded history in what are now the United States. Indigenous peoples flourished here for centuries before the arrival of Spanish explorers and, much later, Anglo settlers. All have contributed from their cultures—women and men equally—to create the hearty blend New Mexico now offers. But it is the courageous women that American West Jewelry honors through our collections.
The unique traditions and stunning landscapes of New Mexico have long attracted women of an adventuresome heart. Some are well known—Mabel Dodge Lujan, Georgia O'keeffe, Agnes Martin—while most remain unsung heroines. But all were possessed of a pioneering nature that drew them to the blue skies and sweeping vistas of the high desert. It is this spirit of quest and adventure that informs and inspires the artisans of American West Jewelry.
We celebrate that glorious gift of individuality in every piece of jewelry we hand craft. Drawing on the diversity of our multi-cultural heritage we design and create artifacts that reflect our close connection to Mother Earth and the Southwest. And that respect and honor the spark of the free-spirited, emboldened women who wear them. We make them as art—long a way of life here.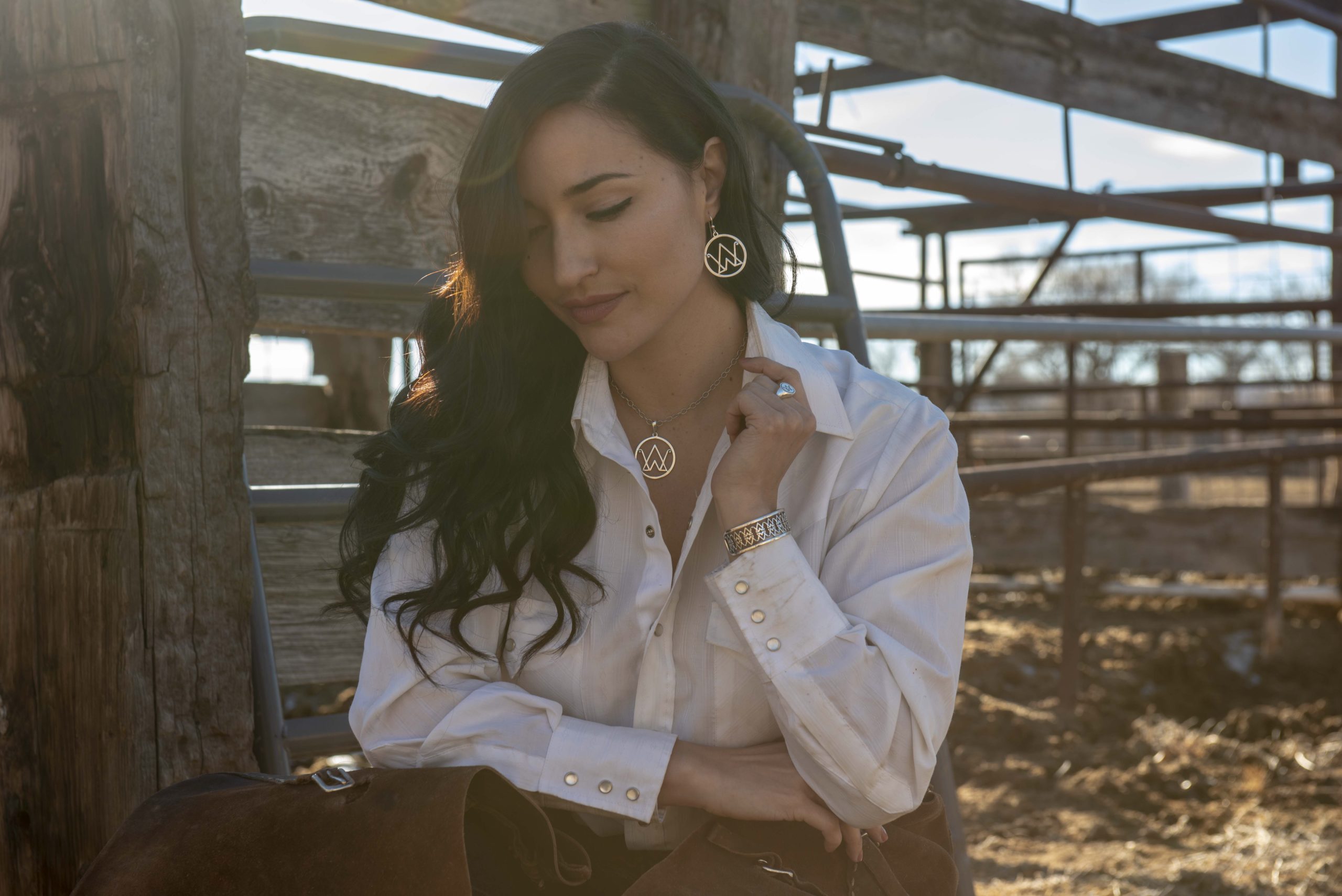 American West Jewelry is on a journey of our own. A mission to create heirloom pieces that empower women, bonding them across all cultures and down through all generations—grandmother to mother to daughter. Jewelry that will live on in families and create a lore of its own. Jewelry that will be made in New Mexico by a growing studio of new artisans we are training to continue the ancient tradition of our ancestors. Legendary keepsakes from the Land of Enchantment.
Hold onto your hats and dig in your heels, the adventure begins with #AWYou!
Happy Trails!