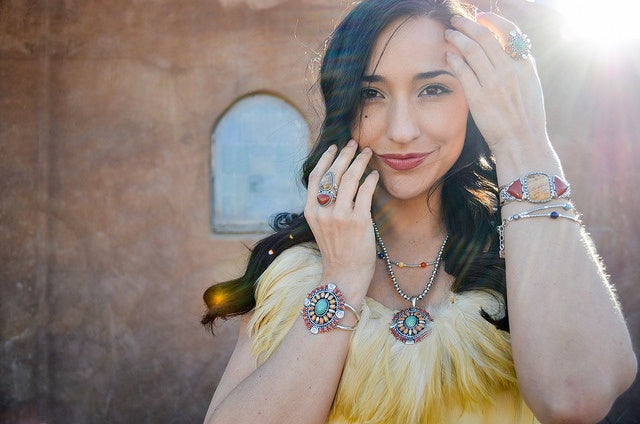 Our Earth Spirit is Luxury the Ethical Way! From recycled metals, to our nature-inspired designs, to the gem stones that the earth blesses us with, we pride ourselves on giving our collectors next-to-nature, ethical luxury they can believe in. We know that the women who collect our jewelry are women just like us, conscious of the world around them and passionate about protecting the things that matter to them. We understand that knowing were their dollars are going and who and what they are affecting are important to them. We know that from their food to their jewelry, investing in their beliefs is not just a fad, it's a way of life, because it's a way of life for us, too.
So many of our collections are inspired by nature and the land around us, which for many on our team – and for many of you – is a land where their families have been rooted for more generations than we can count. Regardless, the earth has always been our home, and always will be. We love our planet and we love the spiritual connection that happens when we walk barefoot across her, when we feel her sunshine kiss us, her breeze hug us, her stars blanket us, her animals serenade us.
Our Earth Spirit is Luxury the Ethical Way!
When we created the Earth Spirit Collection our hearts were full of love for our land and her many extraordinary gifts. We chose stones that reminded us of summer sunsets and lakeside adventures. We sat and stared at at a full moon rising above a mountain crest, we listened to the haunting melody of an owl, and we studies the movements of wildflowers after a rain. We sketched and experimented, and explored as we designed, playing the way children play, rejoicing in the discovery of our own imagination. And slowly, bit by bit, the jewelry took shape, each piece a piece of love, each design an homage to life on this big, blue, beautiful ball. Now we offer the Earth Spirit Collection to you, friends we may never meet but sisters all the same, Earth Spirit is Luxury.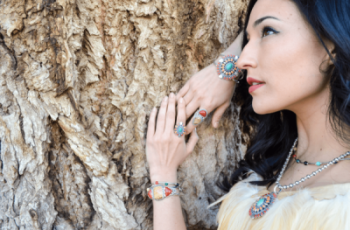 Happy Trails!