Wine. The Mesopotamians discovered it, Dionysus was the God of it, the apostles drank it, Emmylou Harris crooned it, "Casablanca" immortalized it, and Petronius called it "life." And, in 1629, a Franciscan and a Capuchin monk traveling with Onate to New Mexico defied Spanish law and planted the first "mission grapes" in a Piro pueblo south of Socorro, marking the beginning of wine production in New Mexico. The vines are thought to be a European variety from Spain called "Monica," a variety is still grown in New Mexico today.
At this time, Spain had banned the growing of grapes in the New World to protect the interests of Andalusian farmers, whose wine exports grossed one quarter of Spanish foreign trade. But, in remote areas of the Spanish Empire, such as New Mexico, the church ignored the ban due to the staggering cost involved in importing it.
By the turn of the century, wine making in the Land of Enchantment was a thriving business. A substantial strip along the Rio Grande produced an abundance of thriving vineyards. Historians claim the vineyard were so popular that residents stopped raising enough food to feed themselves and began depending on caravans for supplies. From there, wine production boomed in the fertile Rio Grande Valley. In 1880, the annual production of wine reached 908,000 gallons, and with twice as many acres of grapevines than New York State, New Mexico became the country's leading exporter of wine.
Around this same time, Father Jean Baptiste Ralliere came to the Tomé Land Grant with several different types of wine grapes in tow. The 26-year-old priest also owned private land where he cultivated his own vineyards and established his own winepress, quickly becoming a powerful figure in the community.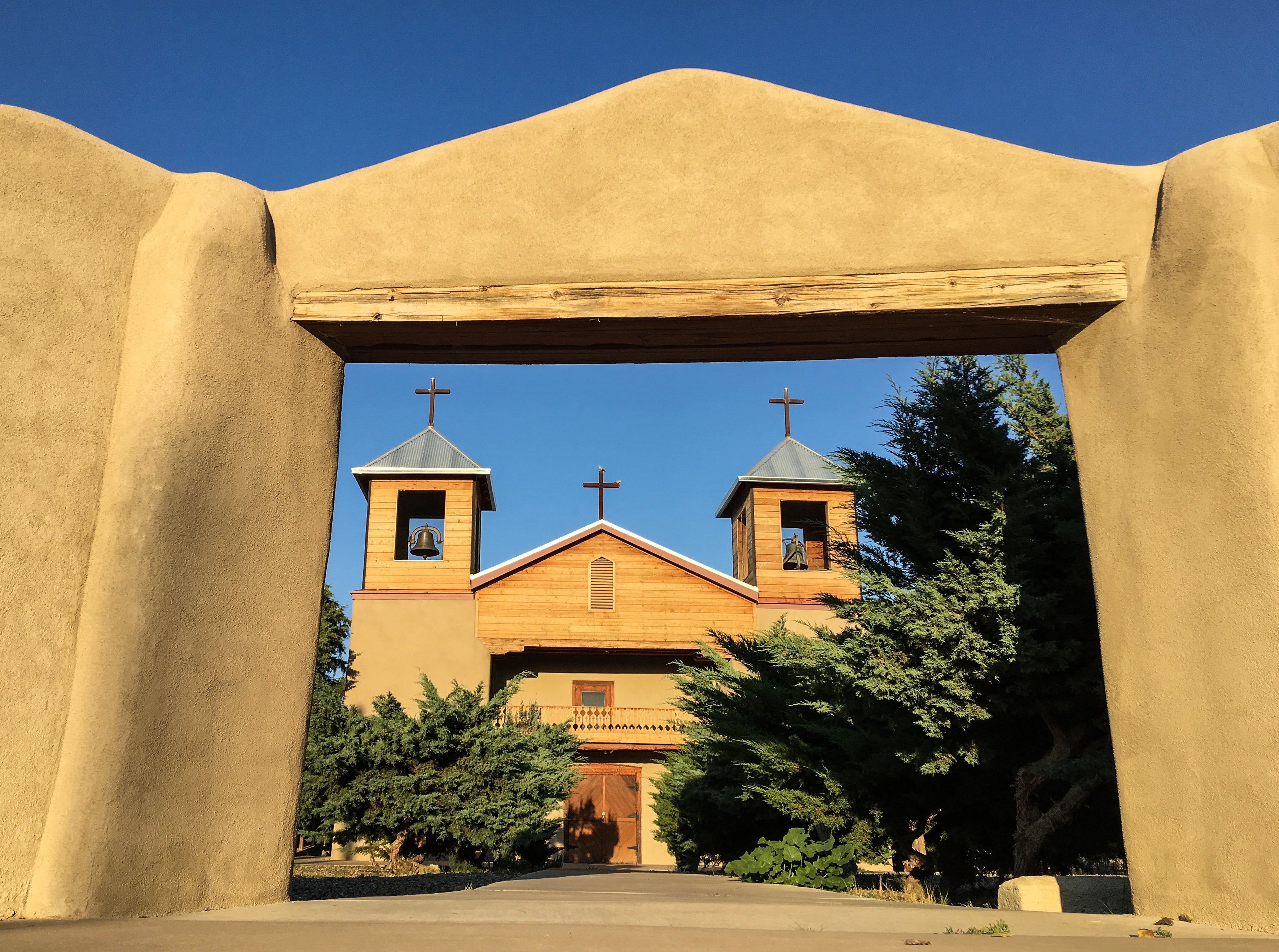 Alas, with the beginning of Prohibition in 1919 the wine business began to decline. Finally, in 1943, the "great Rio Grande flood of the century" destroyed vineyards throughout the valley, and wineries that had been in production for over 50 years were out of business.
In the last decade, the Rio Grande Valley has begun to unearth its roots and has become a little Napa in its own right. Robert Jaramillo, of Jaramillo Vineyards in Belen, NM, is a third generation vintner whose grandfather was known to have produced 1,000 gallons of wine annually during Prohibition. Jaramillo says the arid climate, sandy loam soil, and rolling landscape here are ideal for growing grapes. The hills by the river are perfect for grapes because the cold air rolls off them, and because grapes require four times less water than alfalfa and bring in 10 times as much revenue cultivating them is a no-brainer.
"I started looking around here and not too many people knew about growing grapes. In fact, they said you couldn't even grow good wine grapes here," Jaramilo said. "But we've shown that European grapes can grow here and make really good wine."
Jonathan Chavez, owner and vintner at Camino Rael Winery in Tomé is also following in the footsteps of his ancestors. With a sprawling vineyard located at the foot of Tomé Hill, he cultivates Isabella, Merlot, Muscat and others, producing many award-winning wines. Chavez claims the chemistry is the most important aspect of winemaking, and from the harvest to the bottle, the process takes three months to perfect. These perfections meet the delight of his patrons at his Los Lunas-based Camino Real Winery & Tap Room, along with live music and other local craft beers and wines.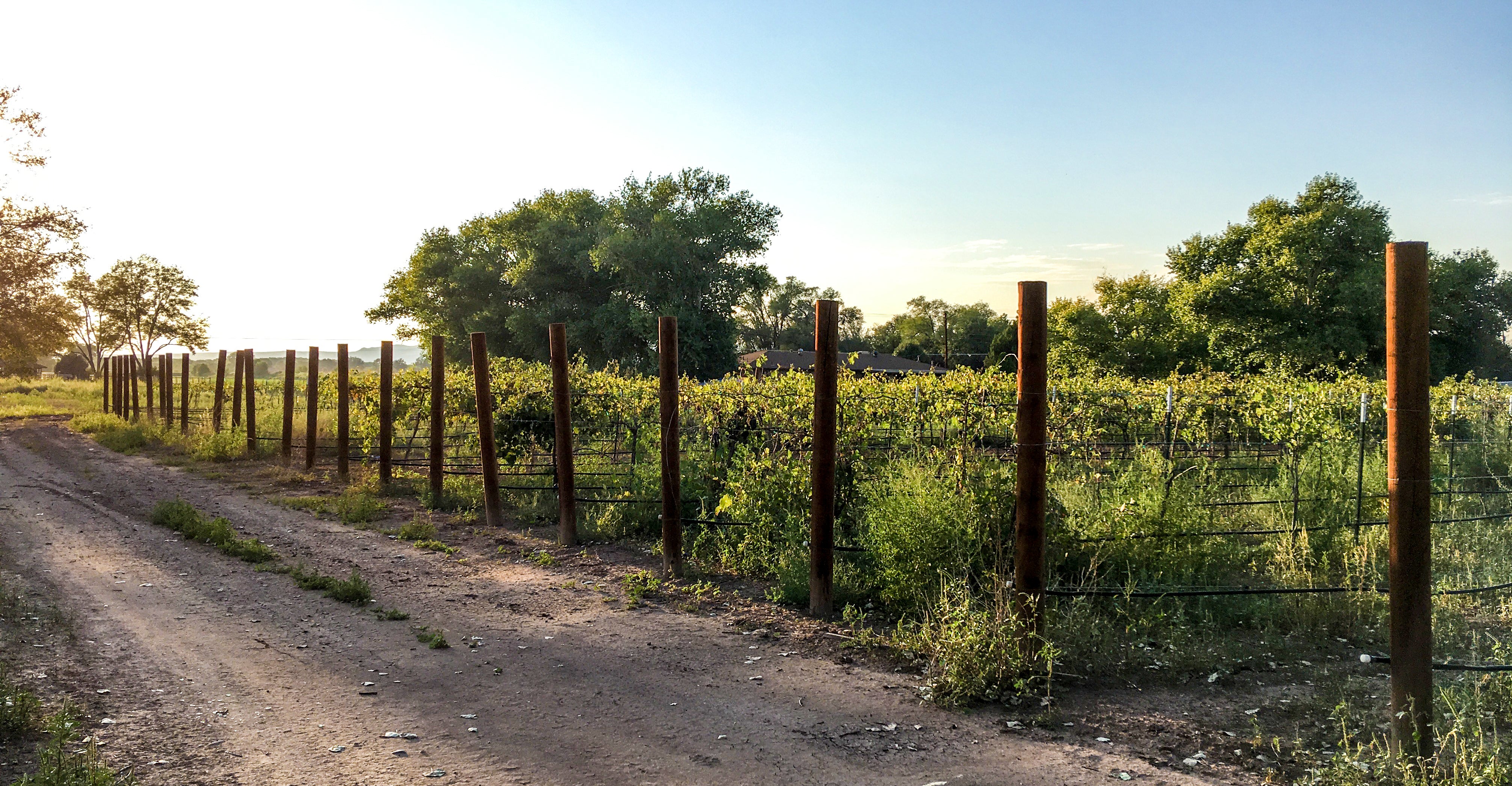 The culture of wine has brought mankind together since its inception. Whether you prefer the crisp, dry, or sweet taste of it, all will agree that it has been over a glass or two that many a great moments have occurred. We don't mind telling you that we too take an occasional sip of the vino, and it has been over a fine bottle of local wine that we have designed some of our favorite pieces of jewelry, including our Classics Collection. Yes, jewelry as fresh and classic as a sip of Chardonnay.