My American West Wedding. In life, there are many monumental occasions that inspire and shape us. Graduating from college, the birth of a child, buying a home and, of course, tying the knot.
Like so many women, my wedding day was something I had dreamed of since I was just a little girl. Growing up in the beautiful state of New Mexico, I have always been surrounded by breathtaking sunsets, incredible landscapes and the rich history of culture. Naturally, I became an artist as I was living in my own artscape. I joined the Carolyn Pollack/American West Jewelry team as a graphic designer in 2014 and have found myself the happiest I have ever been in my entire life. I am privileged to work with people I consider to be family. My heart goes into everything I design, and I believe in the amazing craftsmanship and artistry that goes into each style of jewelry. Because of all this, I knew I wanted to share the beauty of American West Jewelry on my very special day.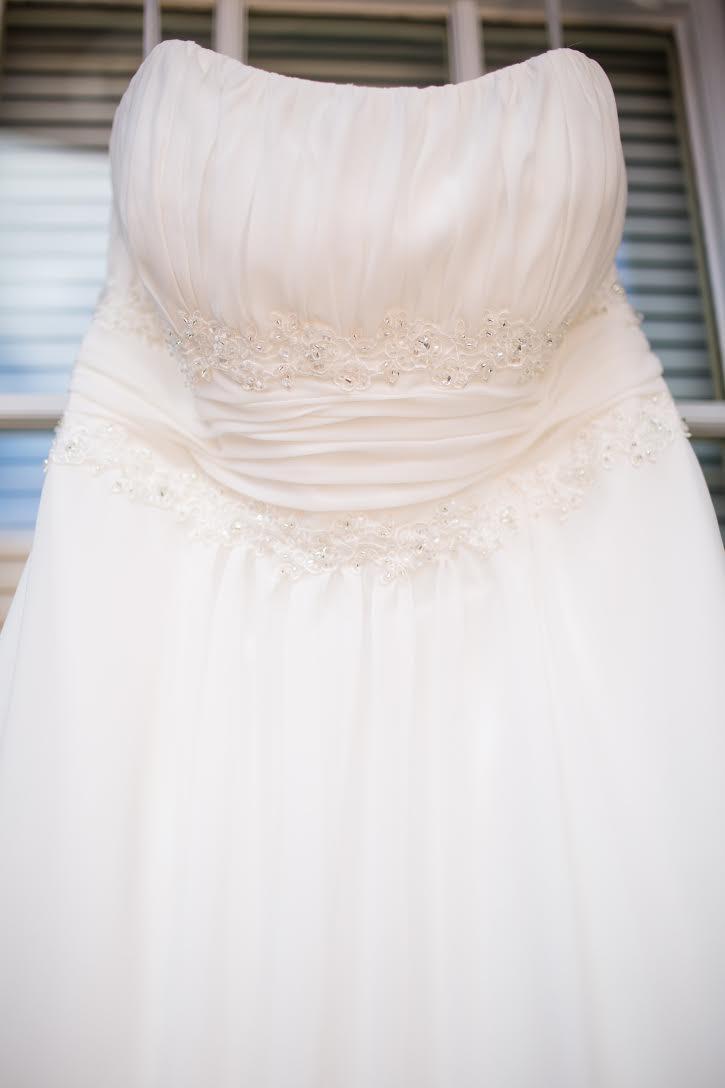 I  believe that love is an intangible and incredible gift and I was truly fortunate to meet my future husband at a time when I needed love the most.
I was a recent widow with a young son and found myself back in college determined to create a more fulfilling life for my son and I.
Aaron and I met in 2011 and the foundation of our relationship was built on laughter and trust because we were living in separate cities at the time. Finally, unexpectedly, I had found the person who shared my love of art, music, family, food and adventure, and the person I was to spend the rest of my life with.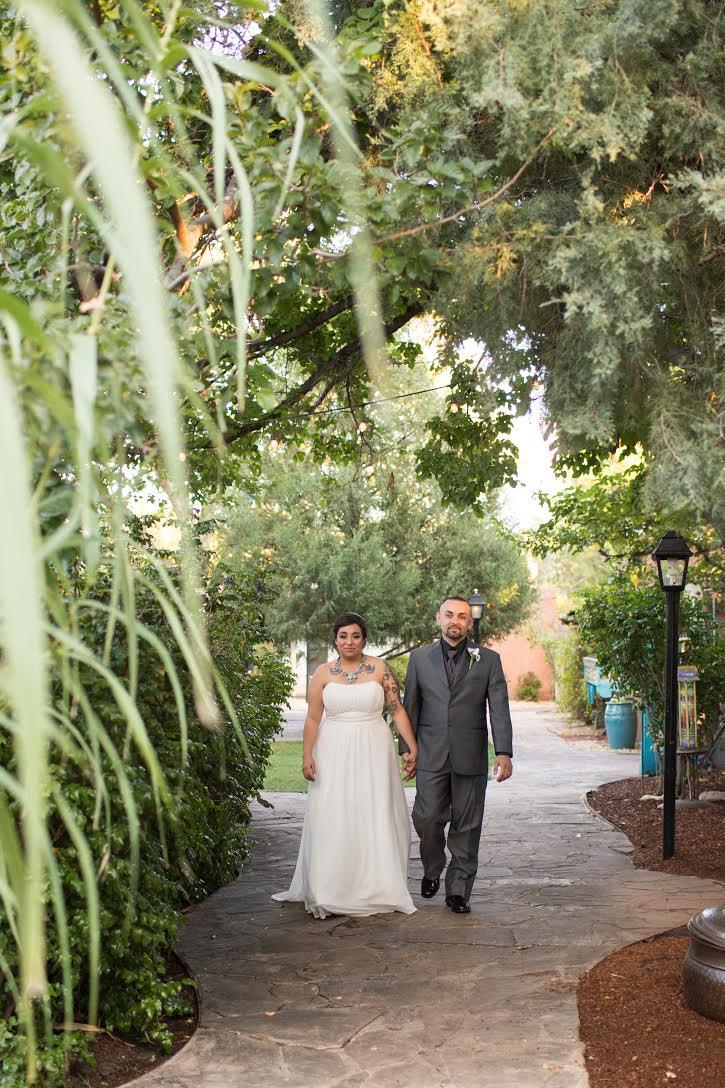 We started planning our big day after the birth of our daughter.I wanted my wedding to be a representation of our devotion to one another, as well as our unique style and love of nature and the beautiful Southwest.
Early on, I knew I would be a boho chic bride and welcomed this title with honor. This adventurous, spirited style was a wonderful guide as I planned my wedding and helped me to create the perfect day.
We said "I Do" on October 23rd of last year at a beautiful and natural venue called Casas de Suenos in Albuquerque, New Mexico. I wanted to incorporate as many elements of the natural world as possible into the ceremony so we were married outdoors on a gorgeous Fall day.
I also wanted to wear a bold and beautiful necklace from American West Jewelry and I knew just the one! I had fallen head over heels for an amazing squash blossom statement necklace from the Jennifer Nettles Collection and was confident that it would be the perfect piece to complete my bohemian bridal look. With its sophisticated and iconic style, I felt effortlessly chic and especially loved how the bursts of genuine green turquoise added a fresh pop of color to my otherwise all-white ensemble.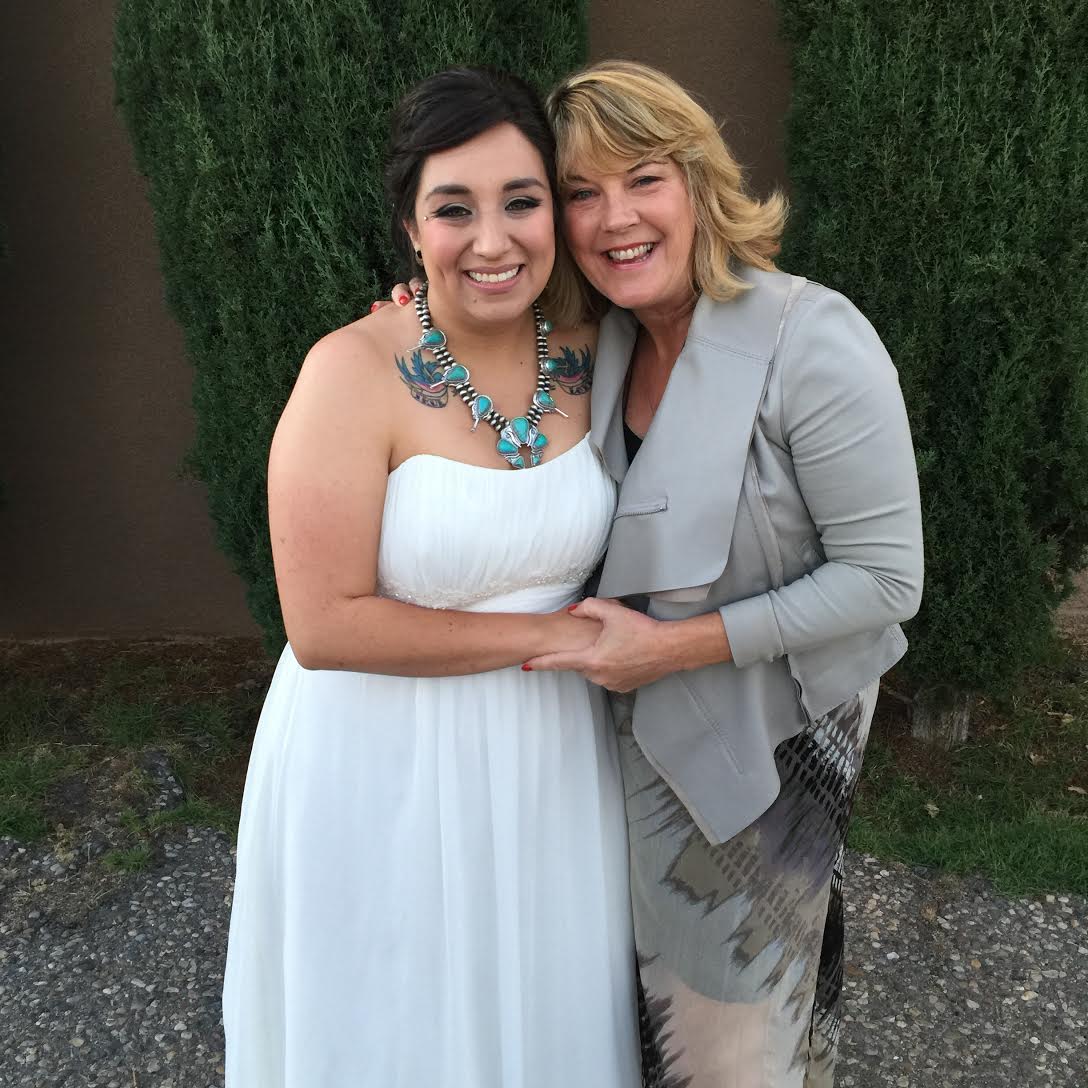 For the ceremony I wore a set of pearls that had belonged to my mother and then changed into my squash blossom statement necklace for the reception–I also threw on a pair of cowgirl boots so I could dance the night away with ease!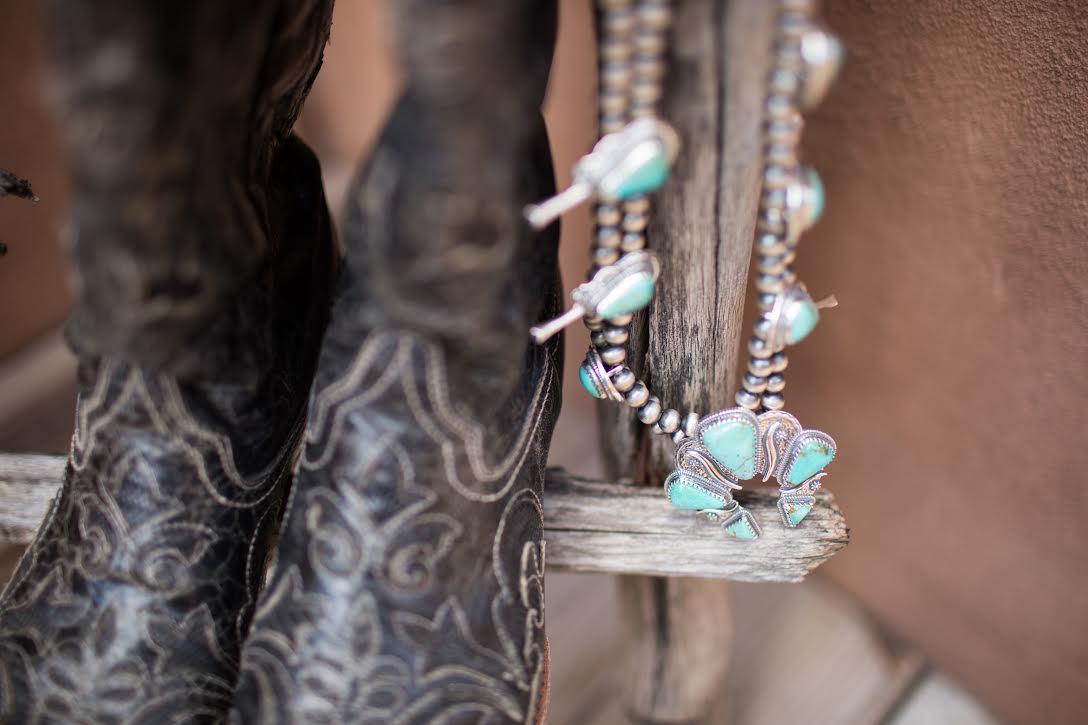 Being able to celebrate this momentous event with family, friends and coworkers was incredible. I felt like a true bohemian queen and marrying my best friend was just the icing on the cake.
What made your wedding day memorable? Share with us in the comments below!
by Analicia Stroud