Jewelry Are Memories That We Wear. Gifts! When we think December we think presents. The Holiday season is a time when we cherish those around us, and one way us humans enjoy showing our love is by gifting.
Growing up in a big Hispanic and Native American family, jewelry has always been a cornerstone of any gift-giving occasion. For us, as I suspect for many families, jewelry is more than just a present to unwrap. Jewelry carries a history, becomes a part of your personal story, and often outlives us to become a chapter in someone else's book. The moment when a piece of jewelry enters our lives is the moment it begins to carry memories for us, and at the end of the day, our memories are the most valuable possessions we have.
In the spirit of gifting, we have carefully curated a few gift groups that we think fit this time of year the best.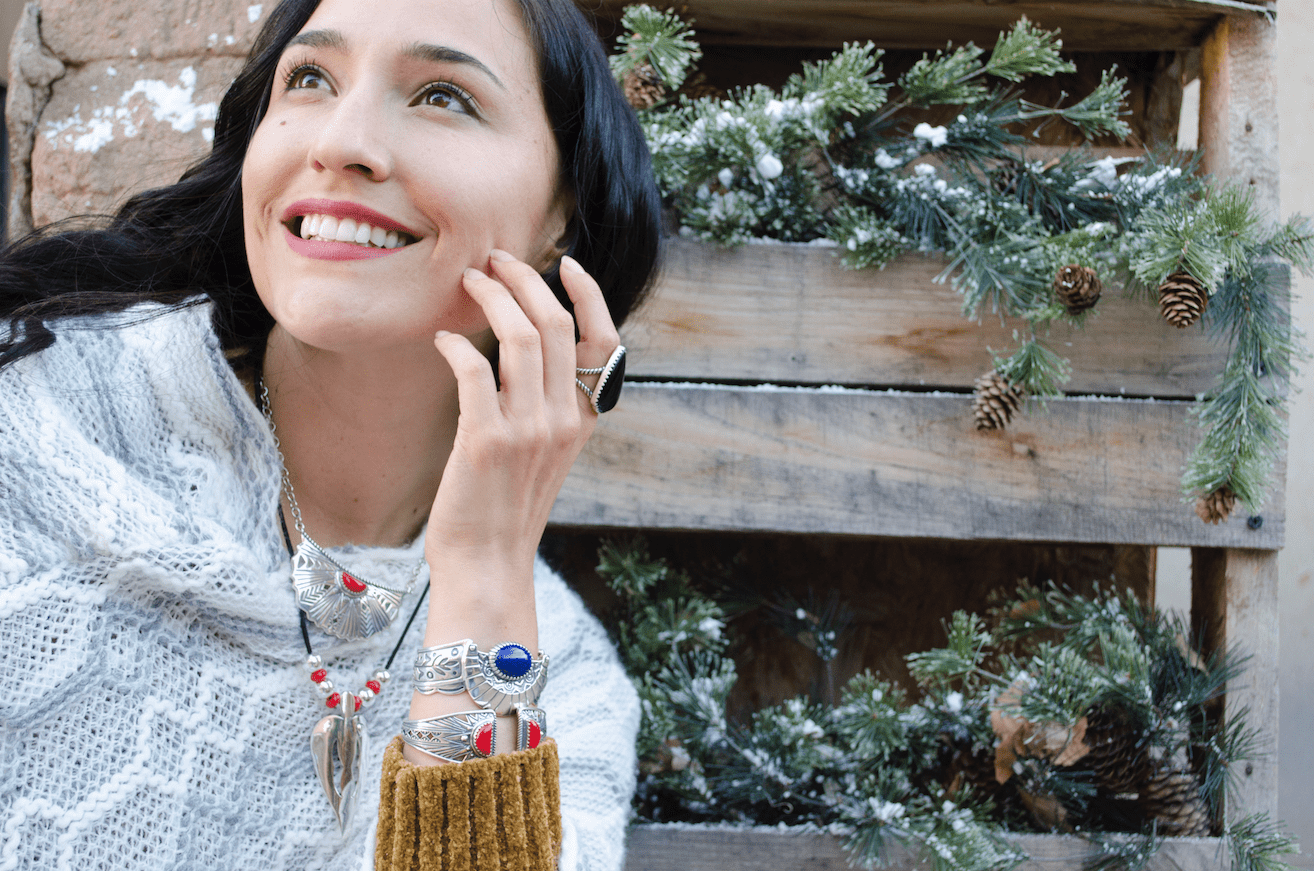 Everything of importance has meaning. The pieces we've selected for this group were chosen for their Native American-inspired designs. The patterns used in these pieces are reminiscent of motifs used in the breathtaking pottery of the Pueblo people which connect us back to Mother Earth; the geometric patterns of the Navajo rugs which remind us of our dependence on the animal kingdom; and the homage to the sacred corn plant used in the art and ceremony of several Indigenous nations.
Young or old, we all have a trendsetter in our lives, that person that continues to break the mold – even the ones she creates herself. This group is for her! But don't let that "T" word scare you, every good trend outlives itself. We've blended retro designs with modern classics to create a boho-beautiful group for the free spirit in us all.
Turn up the turquoise because you'll be having a blue, blue Christmas without at least one of these beauties in your jewelry box. Our Sleeping Beauty Turquoise pieces are some of our most popular sellers and it's not hard to see why. For centuries turquoise has been used in Southwestern jewelry because of its dramatic, eye catching blue tones. To the Navajo, turquoise represents the sky and helps connect a person to Creator. Plus, it goes with everything and never goes out of style!
During the Holidays we remember to treasure those we love and the blessings we've had during the year. This collection lets you change out the center stones – they have magnetic backs – so that you can give a treasure to everyone you treasure on your gift list. You wont find a sweeter stocking stuffer anywhere. Different stones also represent different things, so you can have fun matching them the to your loved ones' special qualities.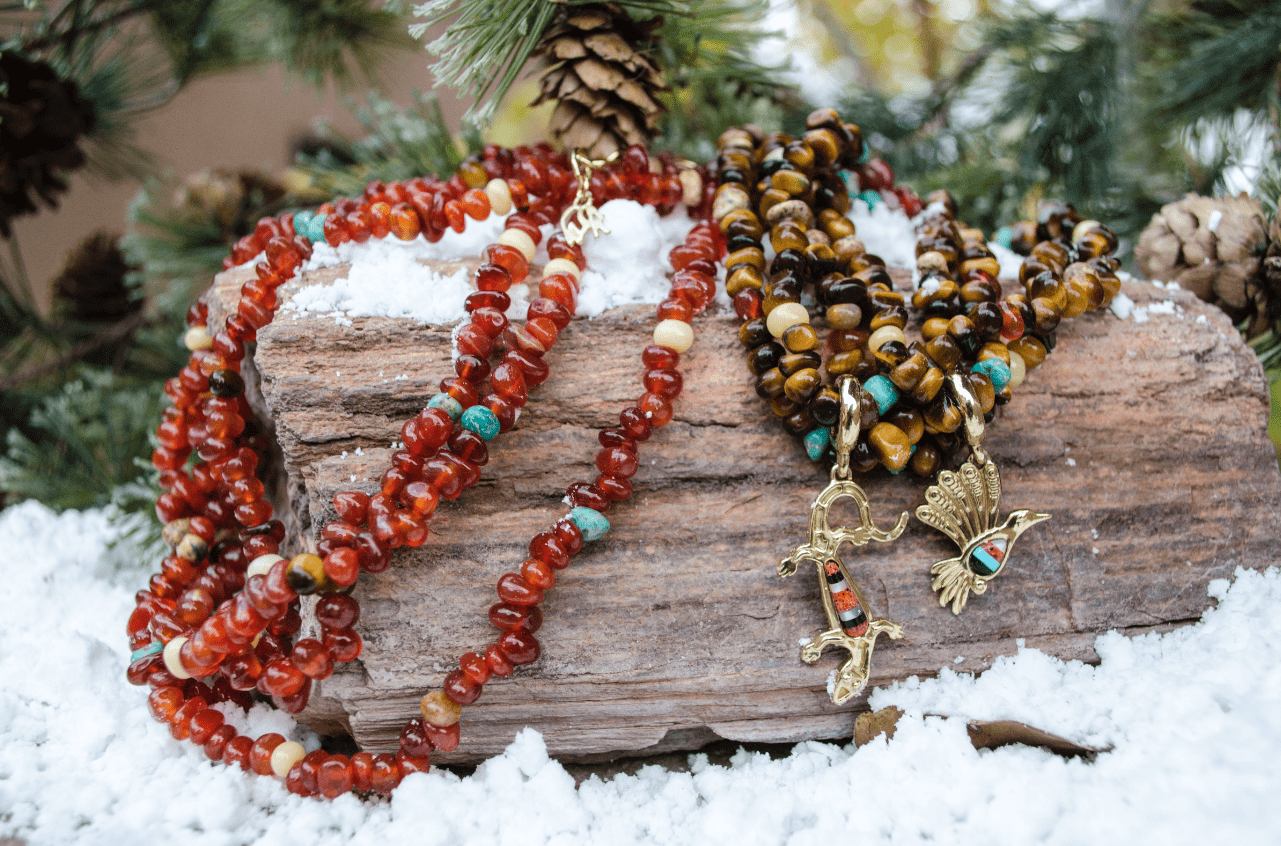 You don't have to be a naturalist to appreciate the earth tones, floral motifs, and sweet animals charms in this gift group. The hummingbird is always searching for the sweetest nectar, so she is a symbol of the positive things in life and finding beauty in each day. She tells us, "The sweetest nectar is within you!" The lizard represents the ability to regenerate while we dance in the sun. The lizard tell us, "The power is already inside you!"
Happy Trails!