Introducing Our Newest Collection. Spend your holiday weekend with American West Jewelry and QVC! We're celebrating the Fourth of July and our most exciting event of the year with five shows and over 30 genuine, bold and colorful new arrivals! Carolyn will be your guide to the American West, bringing you more romance, more stories, more style, and more amazing jewelry inspired by this breathtaking landscape.
What's more, Carolyn and Bill are thrilled to be spending their 23rd wedding anniversary over the 4th of July Weekend with you and QVC! A match made in jewelry and gem heaven, their first date was at the Santa Fe Indian Market. From there it was off to the Tucson Gem and Mineral Show, and the rest, as it's said, is history.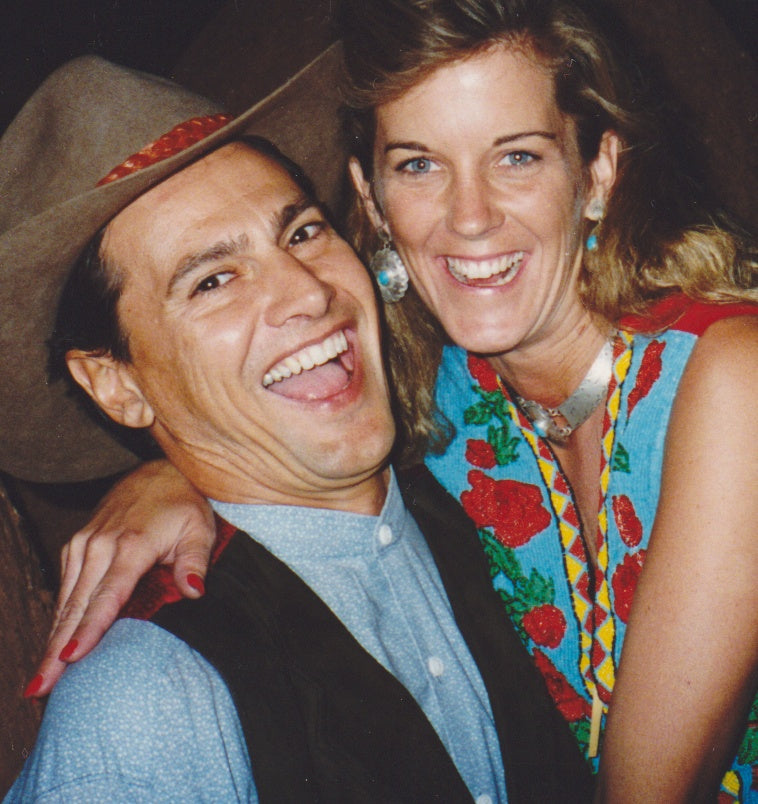 These two share a passion for gems, but more importantly, they truly appreciate the beauty of Mother Nature. American West Jewelry captures that enduring sense of romance and wonder in the natural world.
The vision of American West Jewelry is one that can be related to the vision of the majestic American West itself, which is part of what makes our jewelry so empowering to wear.
We create bold and daring styles that intricately consider the history and heritage of the Southwest, breathing life into these statement-making pieces our design team so carefully handcrafts. With all of our jewelry proudly made in America at our Production Studio located in the heart of the Southwest , our designs bring meaning to why New Mexico is called the Land of Enchantment.
The spirit of the American West is so much more than a fashion statement. It's an attitude and a way of life. Whether you choose a romantic western flair, classic Americana, or Native American design elements rich in history and culture, there's something for everyone.
American West Jewelry honors this mosaic of lifestyles and vistas, distilling these colorful visions into lovingly crafted pieces of art. The vision of the American West is one of pioneering and striving to adventure to places unknown.
Carolyn and Bill's long-standing traditions that have carried their love and partnership through the years, along with their passion for Southwestern design, have inspired each and every piece that we have the great opportunity to share with you on QVC during this wonderful visit.
The debut of the highly-anticipated Luna Collection is a fantastic example of how Mother Nature is incorporated into our design process. Accenting the curvature of the moon, this romantic and timeless collection is a perfect representation of Carolyn and Bill's Southwestern romance and lifestyle lived through jewelry.
We can't wait to hear what stories and memories unfold from your own American West Jewelry adventure. From modern updates on classic Southwestern designs, tributes to iconic American style, and plenty of the bold, colorful personality we love so much about the American West, this event is one you don't want to miss! Wherever your jewelry takes you, know that the great West will always be by your side – ready for your next journey.
We're honored to join QVC in celebrating this holiday with jewelry designed and crafted in America. Tune in for all 5 shows during our special July 4th holiday celebration!
Happy Trails!