Festival Season is Here Get Your Boho Beat On in Festival Favs Your Outfit Craves. The sun is shining, music is in the air, and we are busy planning the perfect outfits for that big gig we waited all winter to attend. All over the country we are emerging from our snowy cocoons and chilly desert dwellings to spread our wings like glittery butterflies at events like Coachella, Stagecoach, Electric Daisy Carnival (EDC), and The Governors Music Ball.
For those of us who live and breath music, spring doesn't arrive with the vernal equinox, it happens the moment we set foot on the first green lawn of the year, let our hair down, and vibe with the sounds of our favorite bands.
Over here at American West Jewelry we have been busy going through our archives and caches to put together the perfect combination of ethically handcrafted jewelry to help you make the scene. And with Earth Day just around the bend, it's worth mentioning that all of our sterling comes from recycled silver, which means that we are doing our part to reduce our carbon footprint and preserve this big beautiful blue ball so that folks can go on making and enjoying music for 100s of years to come.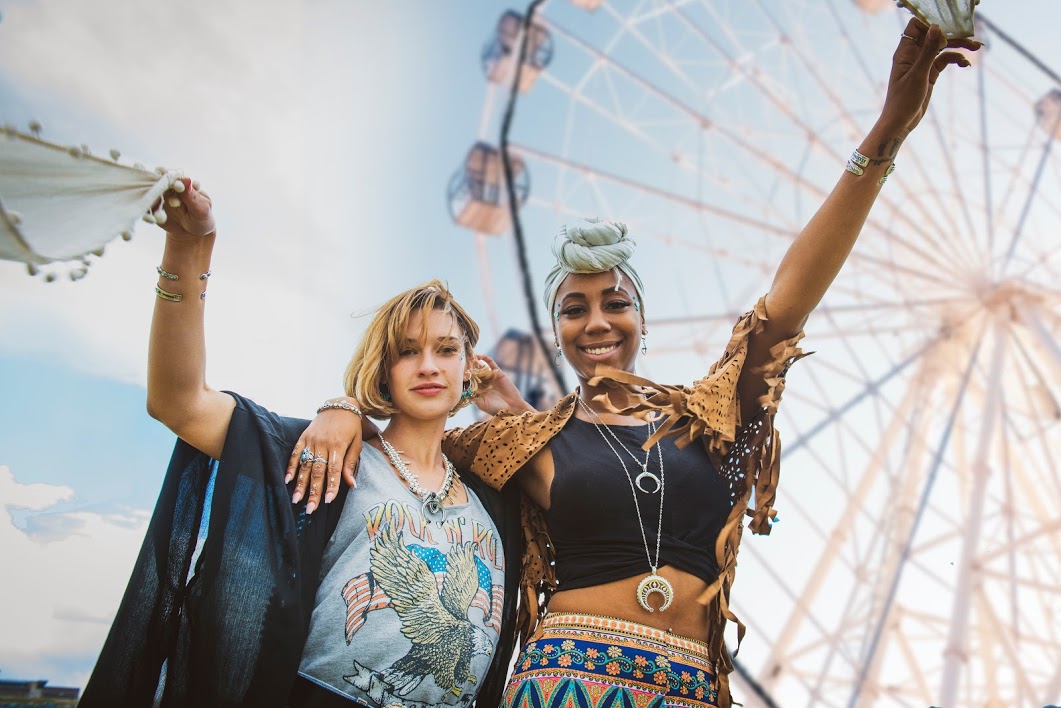 This year we found ourselves inspired by long layered chains, statement pendants, stackable silver cuffs and crescent moons! The traditional Naja design that is commonly seen on Squashblossom necklaces, which also made the cut BTW, happen to be the perfect crescent design for all of our moon lovers out there. And honestly, who doesn't love the moon? Especially when you're dancing under it.
We dug deep into our rock 'n' roots and reimagined some of our favorite '70s designs, like our new headdress pendant that looks like something your mom could have rocked at Woodstock, or our Ancient Wisdom cuffs that feel like a delicious, dusty old pawn shop find on a steamy roadtrip down Route 66.
It's time to get shopping and put together your best #FestivalOutfit for 2019! We'll catch you later, by the stage.
– Ungie, and my friends at American West