Back to School. The first day of school is an exciting day for students, parents and teachers.  In my teaching career, I had 30 of these "First Days," all located in the kindergarten classroom in the Birdville ISD in Texas.

Left: School Yearbook Photo, Right: One of Becky's Students Receiving the Citizen of the Year Award!  Becky nominated him and his essay won for the entire district!
The night before the first day was always a very restless sleep night for me.  I felt so responsible for making all of my new students and parents feel welcome, excited and comfortable with the education journey that awaited them.  The first day of kindergarten, in particular, is filled with smiles and tears and plenty of emotion.  Parents hugging their children goodbye and trusting them into a teacher's care was always a touching time.I was always amazed at the end of the first day, how smoothly everything seemed to go!  All of the hugs and smiles I received from the children and their parents, made me feel confident that it was going to be a wonderful school year!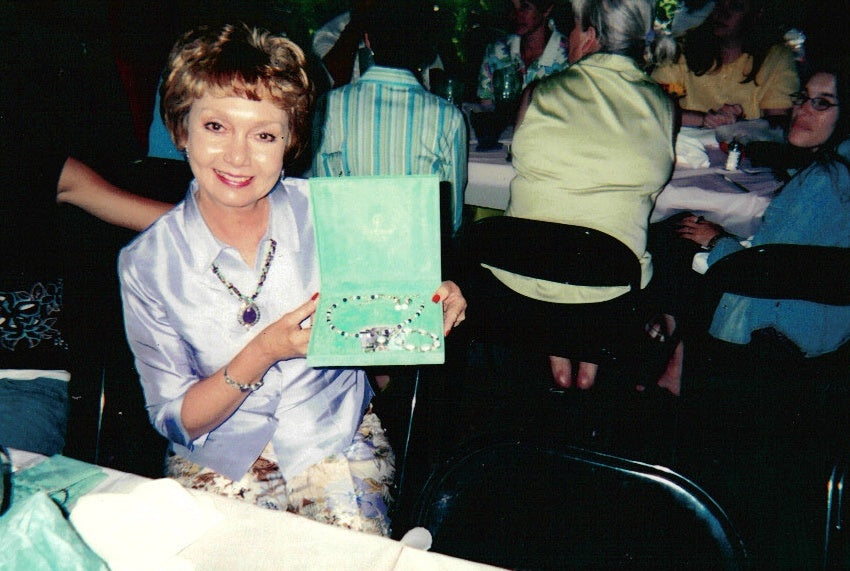 Retirement Luncheon where she was presented with her favorite jewelry…Carolyn Pollack!
Even though I've been retired now for 11 years, the beginning of the new school season still brings a sense of excitement for me.  I'm so very grateful for all of my years of teaching and the wonderful memories made.Becky Robeson – Gallery Stylist, Gaylord Texan 2004 to Present