Baby Blue: Dad's Love for Lincolns and Carolyn. I was 10 years old when Dad drove in the driveway with his first Lincoln.
Not the normal black or white sedan, no way. It was turquoise, a clear sky blue like Sleeping Beauty Turquoise, with a white convertible top and all the chrome!
It was pretty unusual, especially in Buffalo, NY.
Dad never minded standing out from the crowd.  He was very proud!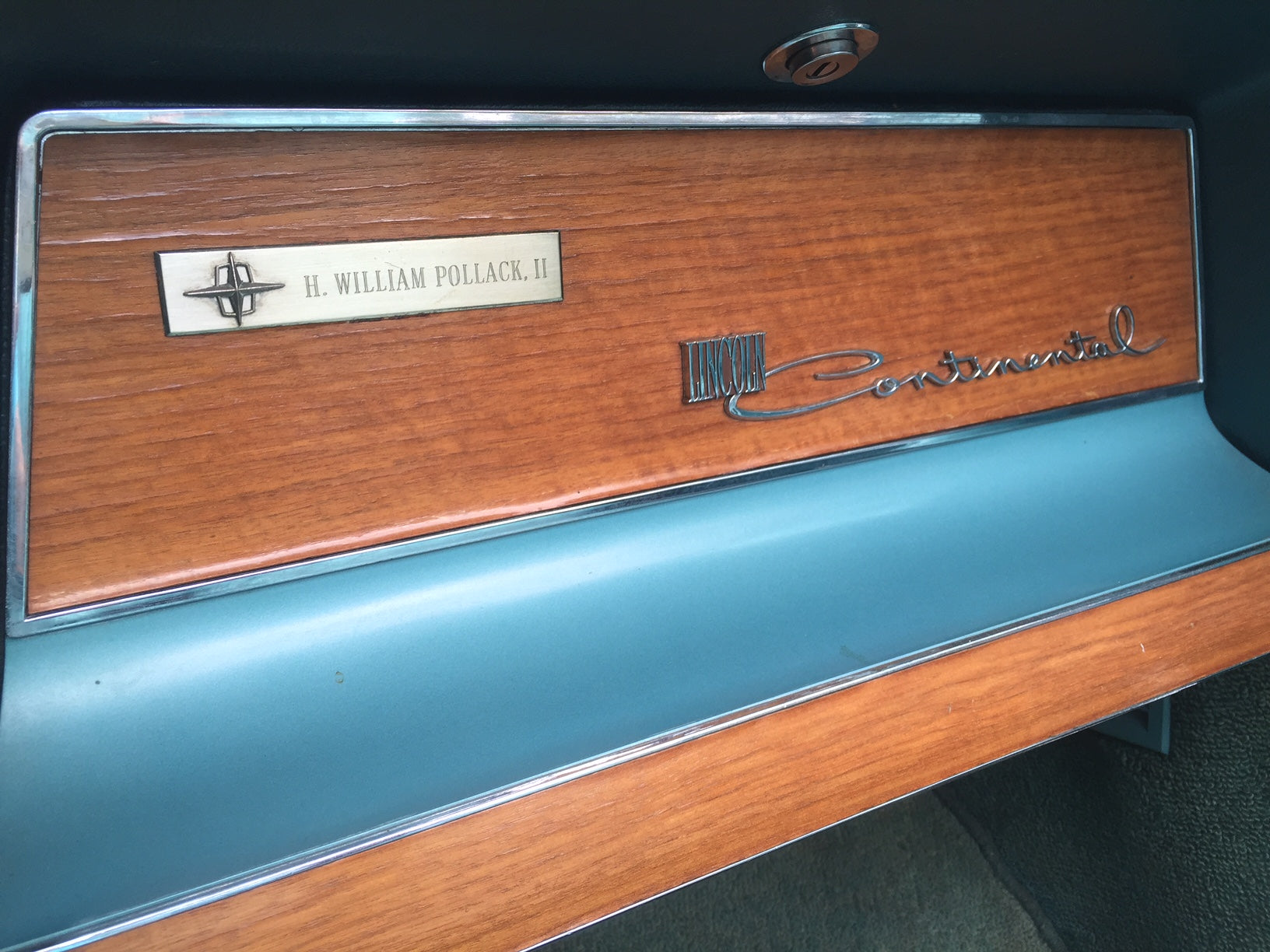 Once I had my driver's licence, I'd dream of dating in that car. I could just imagine pulling up to a girl's house in that car. Wow. I begged, I pleaded, worked hard, best behavior. Nothing worked, and it never happened. Dad was tough.
Dad decided to keep his first Lincoln.  Stored it for years. As a matter of fact, he loved that car so much, he started a collection! Much to Mom's dismay, within a couple decades he had all seven Lincoln convertibles, all the same body style. He was very protective of them all, no matter what stage of decay.  But Baby Blue was always the favorite.
Then Carolyn came into our lives.  She loved Baby Blue, and wasn't shy about letting everyone know.  After all it is the color of her eyes! It took about five years, but surprise, there it was, backing off a truck, in our driveway.  Of course, we had already built our garage with the Lincoln in mind. And, as fate would have it, five miles down the road, Gary, the owner of Spear's Automotive, also had an enthusiasm for Lincoln convertibles.
Yes, we visited often.
Soon, Carolyn and I were inspired by Baby Blue to do our own Route 66 mini-series.  It was in the early 2000's, we refurbished a retro travel trailer and planned to trail it from New Mexico to Amarillo, to Santa Monica and back.  Two weeks before the scheduled departure, we came to our senses, realizing the trip could be too much for our vintage vehicle.
We bought a pickup truck, painted it turquoise, hit the Mother Road and the show went on.
And the Lincoln lives on.  In fact, we take it on weekend "date" rides a couple times a month.  Of course, I'm always reminded of Dad and that special place he held in his heart for Carolyn, and his car.  Just check out the vanity plate! 
To American Classics and endless turquoise skies, enjoy the ride.
– Bill