5 Hacks to Win At Winter Fashion. Let's be honest, it's cold! You don't want to leave your warm bed, much less the house. So, if looking like a movie star isn't at the top of your list this season, we understand. Luckily for you, your good friends here at American West Jewelry are on hand to help you look your best amidst sub-zero temperatures.

1.     Boots: They come in a multitude of styles from Western to English to furry to stiletto, but on those chilly winter nights, they are your best friend.  The best part about boots, aside from keeping your toesies warm, is that they are a quick and functional way to dress up any look. Grab your Luccheses and your favorite AW bling and your appearance will instantly go from rags to riches… even if you forget to take your sweatpants off.
2.     Sweater Dress: Oh the virtues of the sweater dress, where do we begin? This is the best garb you'll get that lets you feel like you're leaving the house in your PJs while looking like a movie star. They are warm and snuggly and come loose or fitted, but always look chic. Pair them with those boots we mentioned and one of our long hanging gems to accentuate the dress's long silhouette.
3.     Dramatic Scarf: You know the ones, these could wrap around the world twice and still keep going. Why do we love them? The drape, texture and ability to hide coffee stains on your shirt and a multitude of other mishaps. Those long necklaces also look spectacular when draped over them to create layer and more drama (the good kind of drama.) Toss your hair up in a messy bun and don your favorite AW dangly earrings, and no one will even notice you haven't showered in three days.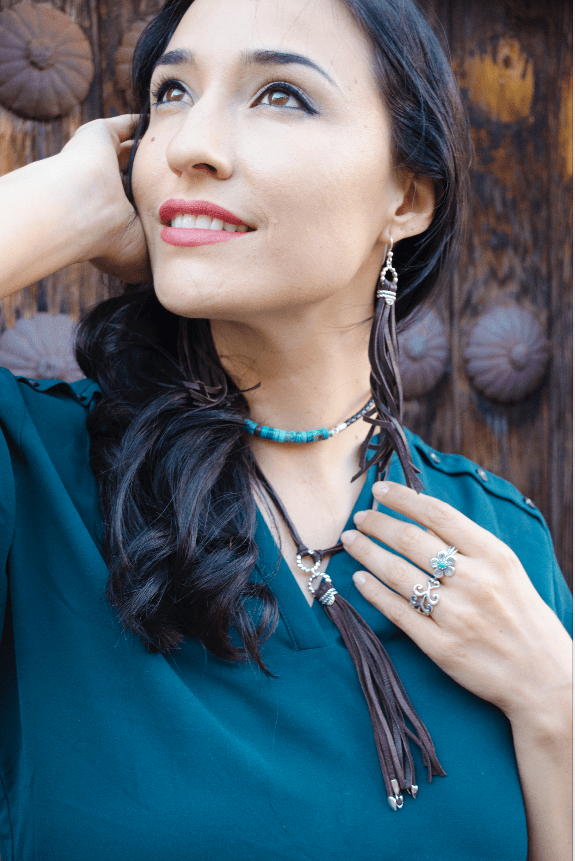 4.     The Hat: Speaking of unkempt hair, get your hat handy. Like our dear friends the boots, hats also come in a million different styles, each of which will hide your hair while classing up the joint. Added bonus: We have yet to find a single piece of American West Jewelry that doesn't look great with a hat!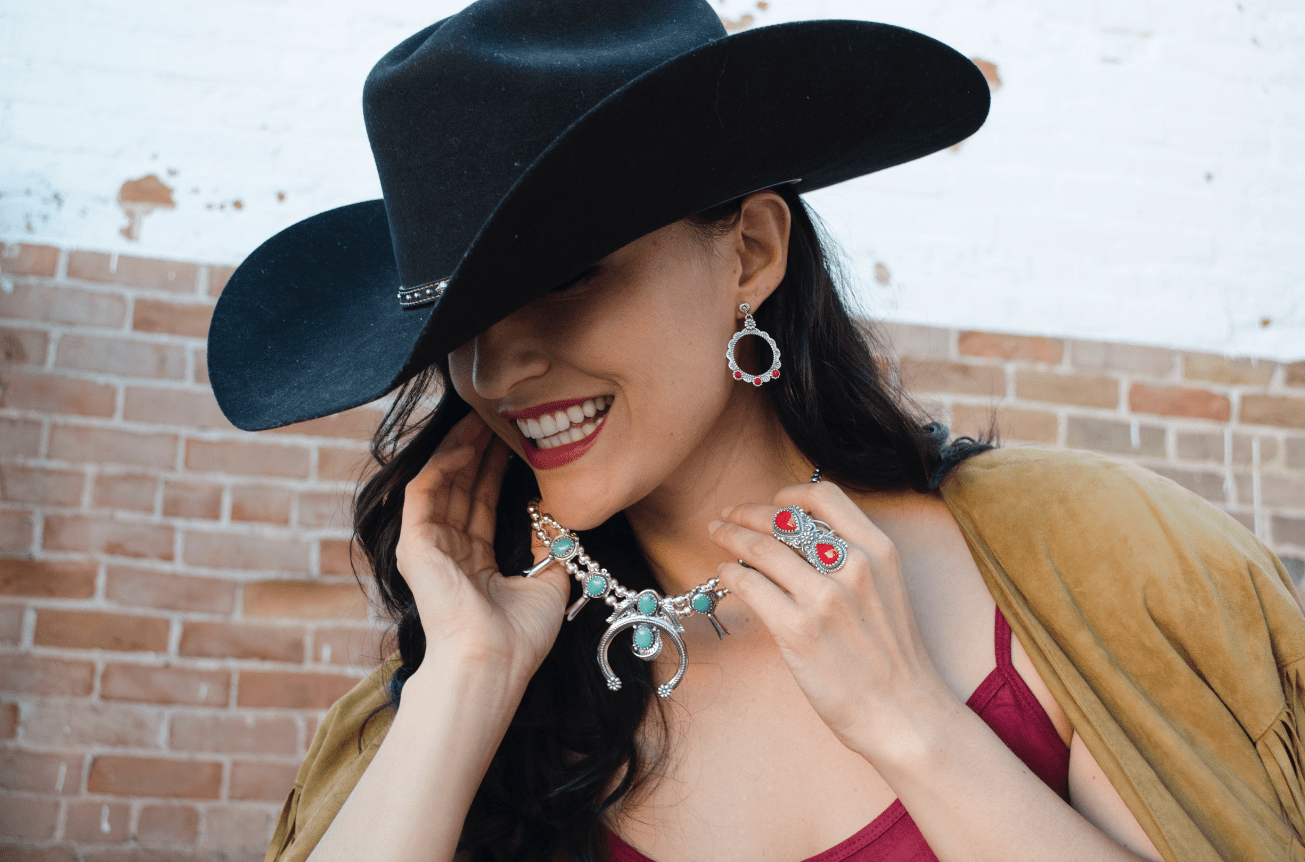 5.     Gloves: We love gloves not just because they keep our hands nice and toasty, but they hide that less than perfect manicure. But wait, there's more! Layer on a few bracelets over the gloves to add a twinkle of sophistication to the outfit. From one power piece to an assortment of little guys, they'll make your hands have purpose we already know they carry!